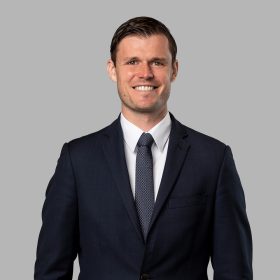 Aaron has practised exclusively in criminal and traffic law throughout his career. He has experience in both serious criminal matters, ranging from large-scale drug importation and supply matters to sexual assault and white-collar crime offences, as well as Local Court and summary matters. Aaron has also worked with some of NSW's most experienced barristers in a number of trials, sentences and Court of Criminal Appeal matters.
Aaron is a passionate advocate and committed to obtaining the best possible results for his clients. He understands the importance of providing clients with honest and frank advice, and will go above and beyond to ensure that his clients' interests are protected and vigorously defended in Court.
Aaron was recognised as a NSW Rising Star by Doyle's Legal Guide 2020 and 2021.