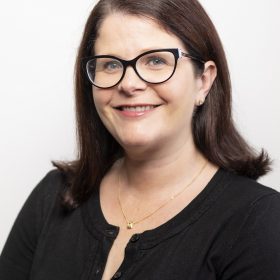 Catherine is a Law Society of NSW Accredited Specialist in the field of Family Law, who had been in practise as a solicitor since early 2001, but is now working as a Special Counsel.
Born and raised in Newcastle, Catherine graduated from the University of Newcastle in 2000 and early in her career worked for Mullane and Lindsay, where she was trained by the leader of our Separation, Family, Relationships Law group, Mark Sullivan. After 12 years as a family law solicitor in Newcastle, Catherine's family commitments saw her move to live and work in the Central West of NSW for many years, where she continued her work in family law and general legal practice, enhancing her negotiation, mediation and litigation skills by acting for clients experiencing family breakdown from all manner of backgrounds and life experiences.
Catherine has now returned to Mullane and Lindsay and brings with her a wealth of experience gained throughout her many years of practice in both the city and country, ranging from complex children's cases involving allegations of family violence and long distance relocation, to extremely valuable farming property settlement and intergenerational farming transfer cases, and the difficulties faced by people experiencing family breakdown while working in the mining communities throughout the Hunter and Central West regions.
Catherine is a member of the Law Society of NSW, Hunter Valley Family Law Practitioners Association, and Family Law Section of the Law Council of Australia. She is admitted to the Supreme Court of New South Wales and High Court of Australia and has extensive experience appearing in Courts throughout the Hunter, Sydney and Central West regions.