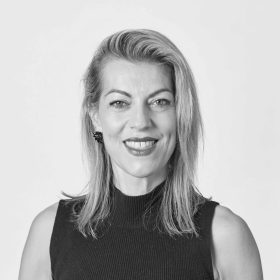 Mary has recently returned to Melbourne, after spending the last 10 years in Perth where she built a reputation as a preeminent family law practitioner.
Mary has successfully represented clients across the full spectrum of family law matters. She has acted for parties in complex financial cases involving high net worth, family company and trust structures and valuation issues.
Mary is acutely aware of the importance of family relationships and advocates mediation wherever possible.  As a multicultural lawyer, she is also sensitive to the issues that arise in navigating the Family Law system. She has assisted her clients to reach very favourable outcomes through mediation and negotiation. When required, however, Mary has extensive court experience and will advocate for her clients with excellent outcomes.   By way of example, Mary obtained one of the highest costs orders awarded by the Family Court of Western Australia.
Mary is a fluent Greek speaker and writer, and her ability to connect with clients from diverse cultural backgrounds has helped her to build a strong reputation as a trusted advocate for the Greek community.
Mary is dedicated to guiding her clients through this difficult time with sensitivity, empathy, and expertise, ensuring that they achieve the best possible outcome for themselves and their families.
Mary is passionate about continuing education and stays abreast of the latest developments in Family Law. She is a member of the Family Law Practitioner's Association of WA and the Family Law Section, and regularly presents at industry events.
Areas of expertise
Negotiated and litigated property matters including third party proceedings
Complex parenting disputes
Enforcement applications
Spousal and child support matters
Binding Financial Agreements
Family Violence Restraining Orders
Relocation applications
Qualifications
Bachelor of Laws
Bachelor of Science
Admitted to practice in the Supreme Court of Victoria
Admitted to practice in the Supreme Court of WA