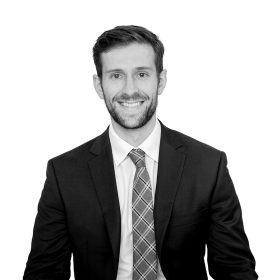 Nic is one of Western Australia's most highly qualified family lawyers and is recognised for his extensive and expertise in his field.
Nicholas has a particular focus on high-net-worth individuals, business owners, and those with complex corporate structures. He is well-versed in all areas of family law and has a wealth of experience dealing with litigation matters, including maintenance, child support, injunctions, setting aside a financial agreement, valuations and relocation matters.
Clients who work with Nicholas appreciate his financial acumen and his thorough and pragmatic approach. Prior to specialising exclusively in family law, Nic worked as an accountant at one of the Big Four accounting firms. His experience in this area underpins his strategic approach in matters involving complex financial structures and valuation issues.
Nic takes the time to understand his client's unique circumstances and tailors his advice accordingly. His reputation for providing practical and tailored advice has instilled confidence in clients seeking to resolve their family law matters efficiently and effectively.
Nicholas is a member of the Family Law Section of the Law Council of Australia and the Family Law Practitioners' Association of Western Australia. He has presented at legal conferences and seminars on various aspects of family law and has published articles in leading legal journals.
Areas of expertise
Negotiated and litigated property matters including third party proceedings
Complex parenting disputes
Enforcement applications
Spousal and child support matters
Binding Financial Agreements
Family Violence Restraining Orders
Relocation applications
Qualifications
Bachelor of Laws
Bachelor of Commerce
Master of Applied Law (Family Law)
Family Law Accredited Specialist
Admitted to practice in the Supreme Court of WA