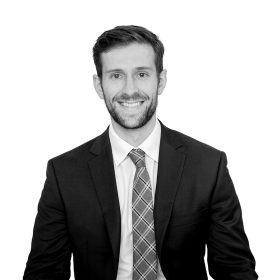 Nic is the youngest of 50 Accredited Family Law Specialists in WA.
He is 1 of 6 Accredited Family Law Specialists who also holds a Master of Applied Law (Family Law), for which he received a High Distinction.
Of those 6, he is the only one to also hold a Bachelor of Commerce and to have previously worked at one of the Big 4 accounting firms, which is a critical advantage when dealing with corporate structures.
At University, Nic finished first place in income tax law unit and the law school's client interview competition and second place in the law school's negotiations competition.
He is well versed in all areas of family law including:
Financial matters: maintenance, child support, injunctions, valuations, corporate structures, international assets, injunctions and the payment of legal fees.
Parenting matters: care arrangements, relocation, schooling, medical procedures, parentage, family violence and sexual abuse.
Drafting: parenting plans, consent orders, financial agreements (pre-nups), child support agreements, initial/responding documents, interim applications, submissions and trial documents.
Representation: negotiations, mediations, family dispute resolutions, conciliation conferences, case assessment conferences, interim hearings, trials and appeals.
Nic sits on the Family Law Practitioners Association committee, the representative body of family lawyers in WA. He is a former elected President of the Notre Dame Law Students' Society, former committee member on the Young Lawyers Committee of WA, and alumni of the selective Sir Charles Court Young Leaders Programme.