Small Myers Hughes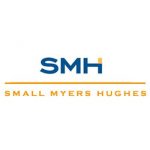 Disputes with the ATO can cost you everything.  You are guilty until you prove yourself innocent and even if you successfully challenge an ATO determination, it can often be too late.
If you are unlucky enough to get into a fight with the ATO following an audit, their powers are extra-ordinary:
they can issue you with a tax bill and commence legal action to collect it, even if they are wrong.
they may even refer you to the Australian Federal Police for prosecution for fraud for something as simple as under-reporting your income.
Small Myers Hughes Tax Lawyers specialise in tax litigation, that is, fighting the ATO.  We are not accountants but expert tax lawyers who also act for and with many large accounting groups.  We specialise in interpreting and explaining taxation legislation, which is amongst the most complex law in Australia. We also assist clients and accountants with tax planning and reducing the likelihood of future disputes with the ATO.
Our record of success against the ATO, including private rulings, negotiations, objections and appeals to the Administrative Appeals Tribunal and the Federal Court, ensures you are in safe and experienced hands.
Although our full suite of services is more comprehensive, our particular expertise covers:
Reducing payroll tax
Tax Litigation
Eliminating stamp duty on transfers
Corporate limited partnerships
Trust distributions
Tax effective divorce
Trust cloning and trust splitting
Corporation re-organisations
Tax appeals – AAT and Federal Court
Negotiations with the ATO for payments
Assisting with audits