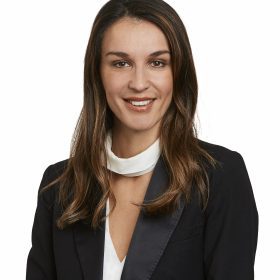 Tina Toutzaris-Sabo is the South East Practice Director at Redlich's Work Injury Lawyers. Tina is an expert in personal injury law and has a strong focus on worker's compensation claims.
Tina became a lawyer to simply help people and she is truly grateful that she gets to do this every day.
Tina is passionate about assisting her clients to navigate through the complex legal system and ensuring their rights are defended and protected. Guiding her clients through their legal journey every step of the way, Tina considers it very important that they understand the legal process and the advice being given.
Tina's attitude, whilst professional, can also be described as friendly, compassionate, approachable and pragmatic. She is highly motivated in achieving great outcomes for her clients and progressing their claims in a timely manner.
Tina understands that a personal injury can have a disastrous effect on a person's quality of life and impact their loved ones. Tina considers it an honour and privilege to be given the opportunity to represent her clients during these difficult and challenging times.
Outside of work, Tina enjoys spending quality time with her family and friends, travelling and dining out at Melbourne's exquisite restaurants.