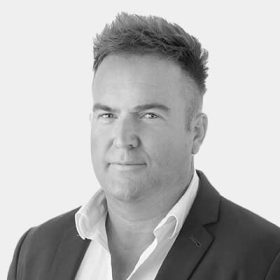 Vince Bradley is a highly respected Consultant at Leach Legal with over 14 years' experience exclusively in family law. Vince became a Family Law Accredited Specialist in 2019.
Vince has a particular focus on complex property matters, high net worth clients, which often involves acting for third parties. Vince also has extensive experience and a particular interest in the international aspects of family law disputes including international relocation, child abduction involving the Hague Convention and international cross jurisdictional disputes.
Not only is Vince a highly skilled negotiator, he is also a practitioner who understands the importance of clearly communicating with clients, and adopts a pragmatic and cost effective approach to the resolution of family law disputes.
Vince is an active member of the Family Law Practitioners Association of Western Australia and regularly presents at industry seminars, demonstrating his commitment to staying up to date with the latest developments in his field. His dedication to his clients and passion for Family Law have made him a highly sought-after advisor.
Vince regularly speaks at state conferences and has presented overseas on complex family law issues to other family law experts.
Areas of expertise
Negotiated and litigated property matters including third party proceedings
Complex parenting disputes
Enforcement applications
Spousal and child support matters
Binding Financial Agreements
Family Violence Restraining Orders
Relocation applications
Representing clients in Hague Convention Abduction cases.
Qualifications
Bachelor of Arts
Post graduate Diploma in Law
Family Law Accredited Specialist
Admitted to practice in the Supreme Court of WA