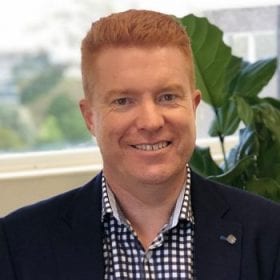 For more than 15 years, Adrian has helped hundreds of clients, and his tenacity and experience make him one of the most sought after Will Contest Lawyers in New South Wales (NSW).
Adrian was included in the Doyle's Guide 'Leading Wills & Estates Litigation Lawyers - NSW' list for 2018.
Adrian commenced with Turnbull Hill Lawyers in 2002 and practises exclusively as a member of the Contested Wills & Estates Team.
Adrian had primary carriage for the successful appellant in the landmark NSW Court of Appeal contested wills case, Nicholls v Hall & Ors [2007] NSWCA 356. The matter is now one of the most frequently cited cases involving adult child claimants in estate disputes.
Adrian also maintained carriage for the successful parties in other Supreme Court cases including:
McGowan v Waites [2006] NSWSC 465
Baker v Colyer [2007] NSWSC 1225
Ulcej v Hannink [2008] NSWSC 479
Clarke v Clarke [2008] NSWSC 1130
Stern v Sekers [2010] NSWSC 59
Adrian has extensive experience in Will Disputes, Contested Wills, Challenged Wills, Family Provision Claims and Inheritance Disputes in the Equity and Probate Divisions of the Supreme Court.
Adrian is an Accredited Specialist in Wills & Estates Law.