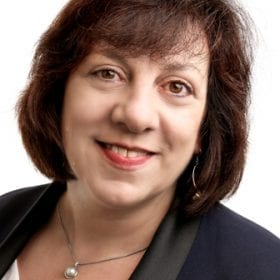 Aileen Slattery started her legal career as a Legal Secretary with Abrams & Associates in 1989. Aileen helped Sue Abrams establish Abrams & Associates and worked in that practice from its inception in 1989 in the capacities of Legal Secretary, Paralegal and Law Clerk.
After working for a number of years as a Paralegal, Aileen commenced the Legal Practitioners Admissions' Board Course, which she undertook while employed with Abrams & Associates. Aileen was admitted to practise as a Solicitor to the Supreme Court of New South Wales and the High Court of Australia in 2001.
Aileen remained with Abrams & Associates until 30 June 2008 when she became one of the foundation Directors of Abrams Turner Whelan Family Lawyers.
Aileen's years working as a Paralegal and Law Clerk gave her considerable experience in Conveyancing, Probate, Wills and Family Law. Aileen has practised exclusively in Family Law since her admission in 2001 and became an Accredited Specialist in Family Law in 2007. In 2014 Aileen completed her training as a Collaborative Lawyer and now incorporates collaborative practice in her repertoire of skills.
Aileen has experience in all areas of Family Law Practice including parenting and property. She has represented clients in mediations, collaborative law matters and has conducted many complex litigation matters.
Aileen is a member of:
The New South Wales Law Society
The Family Law Section of the Law Council of Australia;
Collaborative Practice (NSW);
Central Sydney Collaborative Forum and
The International Academy of Collaborative Professionals.