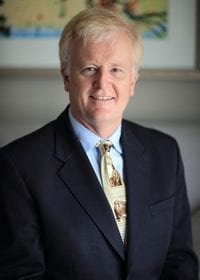 Throughout his working career, Allan Swan has focused on the legal aspects of Asset and Wealth Management for a diverse range of clients assisting them to achieve their personal objectives in respect of the wealth they own or control.  Allan's particular focus is working to pre-empt problems that may occur in the future, whether those problems might be taxation, business risk, family dispute or vulnerability.  Allan's role has been first as a legal practitioner and second as a presenter, trainer and author in his fields of practice. 
Allan Swan works with clients and their accounting, financial advisors and legal practitioners relating to the legal aspects of Asset and Wealth Management, namely:
Asset Protection
Estate Planning
Ownership of Funding
Strategy
Structuring
Superannuation
Tax
Trusts.
Under the Estate Planning EQUATION banner, Allan also provides training and speaking services in the above areas, is a lecturer in the Master of Applied Law degree at the College of Law, an instructor for Leo Cussen Institute for Law and other professional associations and is also the author of the CCH on-line practitioner service, Australian Estate Planning.