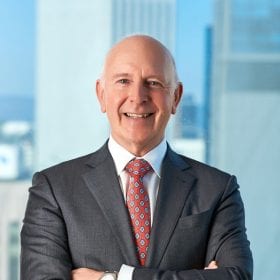 Andrew graduated from the University of Western Australia with a B. Juris and LLB and was subsequently admitted to the Supreme Court of Western Australia and the High Court of Australia. Andrew has been practising Family Law for over 30 years and is nationally accredited as a Family Law Specialist and a mediator.
Andrew has a particular interest in property settlements, financial agreements, international family law and financial support & maintenance of spouses and children. This has involved him working with clients in many overseas countries and in particular New Zealand, Singapore, Malaysia, Hong Kong, India, South Africa, UK and USA. As a result of his involvement in these cases over many years, Andrew has established numerous contacts with lawyers and other professional advisors around the world who provide considerable assistance to his clients when seeking a final resolution to matrimonial disputes.
Andrew has presented numerous papers and lectures at state, national and international conferences and has been a guest lecturer at Murdoch University Law School. He is also a Family Dispute Resolution Practitioner registered with the Attorney General's Department (FDRP), a fellow of the International Academy of Family Lawyers, former Chair of the Family Law & Family Rights Section of LawAsia and former Chair of Australian Institute of Family Law Arbitrators and Mediators (AIFLAM).
Andrew is a Member of the Society of Trust and Estate Practitioners (STEP).