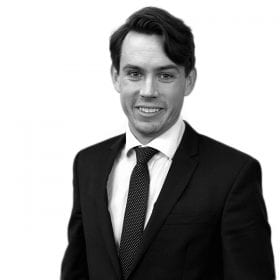 Andrew Ey has a Bachelor of Laws, Bachelor of Commerce and Graduate Diploma in Legal Practice. He was admitted as a practitioner of the Supreme Court of South Australia and Supreme Court of Victoria in 2010 and has worked for Mangan Ey and Associates since 2007.
Mr Ey is one of the independent Doyle's Guide Recommended Criminal Lawyers in Adelaide. He has appeared successfully as counsel in numerous trials in the District Court and is a member of the Complex Counsel Panel. Mr Ey has assisted and appeared on a number of murder trials as Junior Counsel in the Supreme Court with success. He has undertaken successful appellate work as counsel in the Court of Criminal Appeal our State's highest criminal jurisdiction.
Mr Ey also has a keen interest in licencing and traffic matters and will be able to assist you with all of your traffic matters. He understands that our licence is extremely important to us. With an excellent practical knowledge of Magistrates' Court and District Court practice, Mr Ey will be able to efficiently produce advice and the optimal outcome available in the circumstances of your matter.
No matter is too big or too small.