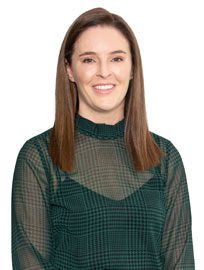 Anne is a Partner in the Personal Injury Compensation Law Division and has been with RMB Lawyers since 2009.
Since joining RMB Lawyers she has worked exclusively in the Personal Injury Compensation Law Team.
Anne graduated from the University of Wollongong in 2008 and was admitted as a solicitor of the Supreme Court of NSW in 2009. She is an Approved Legal Service Provider of the Independent Review Office (IRO).
Anne's areas of expertise include work injury claims, motor vehicle accident claims, dust disease claims, injuries in a public place, medical negligence, and total and permanent disablement claims.
Anne has an extensive experience acting for injured people and has appeared in the NSW Court of Appeal, the Supreme Court of NSW, the NSW District Court and the Personal Injury Commission.
An experienced, patient and compassionate lawyer, Anne takes the time to listen to her clients and explains legal processes and concepts in a straight forward manner. Anne has established an excellent reputation for prosecuting claim on behalf of injured persons in all areas of personal injury law.
City
Regional New South Wales