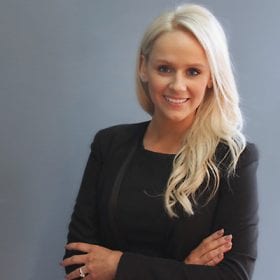 Partner Ashlee Larsen has worked within the legal industry for a number of years and has a Bachelor of Laws from Deakin University. Her high level of integrity and strong work ethic mean that Ashlee is extremely thorough when working on a case for a client.
Ashlee is a criminal lawyer motivated and driven to succeed for her clients by the desire for justice and equality, and is committed to creating the best possible result for every client, proving this in her previous employment through her hard work, dedication to the task, and her fighting attitude.
With her dedication to taking the next step in her legal career, Ashlee has joined Olinka in creating a strong partnership. Both Olinka and Ashlee's shared values make the perfect team to ensure that their clients not only receive a superior level of commitment, but also the best possible outcome in every case.
We take pride in our work, knowing that the effort we put into your case and the support we will provide you can make a real difference to your life.