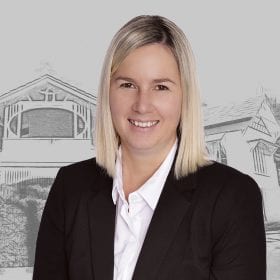 I am an accredited specialist in succession law and Special Counsel within the Wills & Estates team at Thynne + Macartney. I have over 10 years' experience in the area of wills and estates, with approximately eight years of that as a lawyer.
I believe in providing practical and commercial advice and solutions to my clients. I work closely with my clients' other trusted advisers to achieve this purpose in an efficient way. I am empathetic to my clients' individual situations and assist them to navigate through what can often be a difficult time in their lives.
As a well-rounded succession lawyer, I have considerable experience in deceased estate administration, estate and succession planning, estate and equity litigation, trusts and QCAT matters. I have a special interest in complex deceased estates, estate planning where there is a risk of a challenge to the estate and applications to QCAT.