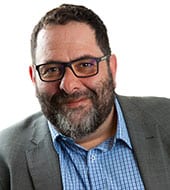 Avi is a criminal defence lawyer in Melbourne who obtained his qualifications at Monash University. He is an LIV Accredited Criminal Law Specialist. He was a partner at a Melbourne CBD firm where he spent 15 years learning and perfecting his craft from one of the most experienced solicitors in Melbourne. He served on the executive of the Criminal Law section of the Law Institute of Victoria for 11 years.
Avi has acted and appeared for clients in some of the most serious and complex cases in Australia. He has also represented clients at various Royal Commissions in Melbourne, Sydney and Tasmania.
Avi is an accomplished advocate and appears regularly in all jurisdictions.