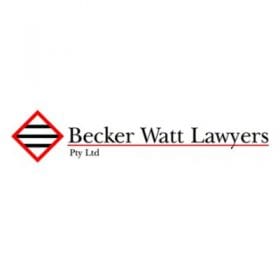 Becker Watt Lawyers is a law firm operating in Queensland and New South Wales that offers a range of legal services to businesses and private clients. Our Brisbane and Sydney Lawyers are highly experienced in Building and Construction Law, Residential and Commercial Conveyancing, Property Law, Wills and Estates, Commercial and Business Law and Family Law.
Our Queensland lawyers have vast experience in liaising with the QBCC and challenging their decisions when and as necessary. We are also experienced in BIFA adjudication applications and responses.  
Our NSW Lawyers are experienced in the NSW SOP Act as well as building contractual disputes which arise from both residential and commercial projects.  
We strive to provide transparent, plain English legal advice without complicated jargon and to achieve the best possible outcome for our clients. As a small firm, we are able to achieve a personal relationship with each of our clients. We will ensure you feel confident with a solicitor you know you can always trust.