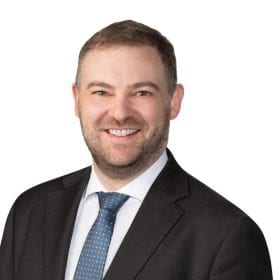 Employment and industrial relations are complex and continually changing areas of the law which require a high degree of technical knowledge, matched with a commercial, practical, and responsive approach to solving problems. Clients need to balance employment and industrial risks against commercial and market pressures to navigate the best course. Ben assists clients with charting the right course through those matters.
Ben has experience working at the industrial relations commission, in the UK, and for many blue-chip employers in high-profile disputes. He has a broad experience in the types of challenges that arise in relation to complex employment and industrial matters.
Ben has been practicing for almost 20 years, acting across almost all major industries in Australia, in all of the courts and tribunals, and in relation to the spectrum of employment and industrial disputes that might arise.
Ben surpasses expectations for accurate, speedy, concise, and commercial advice by using a "hands on" approach in each of his clients' matters. He enjoys working with his Seyfarth team. Ben is proud that in a very short time frame, the firm has built the leading employment and industrial law practice in Australia.