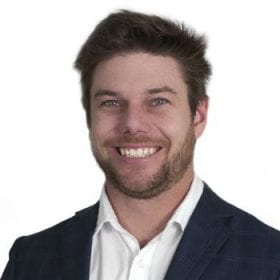 Ben O'Neill is an Accredited Family Law Specialist who has built a reputation for consistently providing clear and meaningful advice on all aspects of family law.
Prior to specialising in family law, Ben was an established commercial lawyer. He brings this commercial background to his practice together with a unique insight into more complex property and parenting matters, without compromising the need to treat family law issues with sensitivity and empathy.
Ben gained his Bachelor of Laws from University of Queensland and since graduation has obtained a Graduate Certificate in Applied Law (Family Law), a Graduate Diploma in Applied Law (Family Law), and a Masters of Applied Law (Family Law).
In late 2015 Ben was recognised as a Leading Family Lawyer in the Toowoomba and Darling Downs region by the independently administered Doyle's Guide review. It was also around this time that he was named a Queensland Law Society Accredited Family Law Specialist.
Ben is a member of the Family Law Council of Australia and the Family Law Practitioners Association to whom he offers commentaries on ever changing case law. He fulfils the role of the Family Law Representative on the committee of the Downs and South West Law Association.
Ben has a longstanding association with Toowoomba, having completed his schooling in the town. He is passionate about the region and his clients.
Ben's commitment to combining both specialised family law advice and superb service is unmatched. He ensures he is available to his clients, and is effectively responsive to their needs.