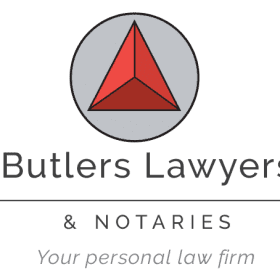 Butlers is a top tier West Australian law firm practising in the areas of Family Law including Divorce, Financial Agreements, Complex Property Issues & Children's Issues.   We also practise in Wills, Inheritance Claims, Probate, Letters of Administration, Guardianship, SAT, Business Estate Planning, Trusts and all aspects of Estate Planning. 
With both UK and Australian admitted Lawyers, we are a Team who are dedicated to offering the best possible service to our clients.
When you visit Butlers, you can be assured of our personal attention and care. We strongly believe in mediation and negotiation, and we endeavour to resolve all areas of conflict amicably, quickly and without recourse to Court. We feel that this approach is likely to avoid what could potentially become lengthy and expensive litigation. We understand that many issues in Family Law matters, and Claims on Estates, are often stressful and difficult for all parties concerned.
We aim to reduce your concerns by speaking and writing in plain English, cutting through the legal jargon and keeping you well informed at all times.  Butlers will always act in your best interests to maximise your chances of success.