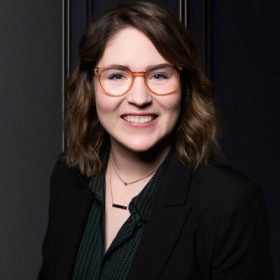 Caitlin is a highly experienced and skilled family law solicitor at Conditsis Lawyers with significant experience in appearing in parenting and/or property matters in the Newcastle Federal Circuit Court and Family Court of Australia.
Caitlin is passionate about ensuring that her clients feel safe, valued, and also entirely informed about their matter as appearing in Court or experiencing a relationship breakdown can be both a new and daunting experience. Further, Caitlin is a strong advocate, providing genuine and realistic advice and commitment to advance her client's interests.
Caitlin takes pride in her relatable, friendly, and easy-going nature and acknowledges that the family law system, both in and out of court can be an overwhelming experience.
Caitlin has a variety of experience in complex family law matters, being both property and parenting, a high level of litigation experience, understanding of family violence-related matters, recovery or relocation matters, binding or limited child support agreements and divorce.