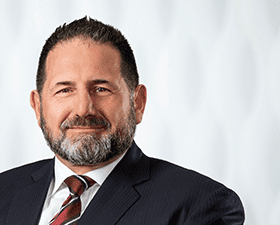 Carlo is a highly regarded specialist environment, planning and administrative law lawyer, with over 20 years' experience in government and the private sector.
Carlo's extensive experience includes advising and representing clients in matters relating to planning, pollution, waste management, flora and fauna, climate change, risk management systems, incident response (workplace safety and environmental), due diligence, environmental and safety management systems and environmental and other investigations.
Carlo's significant litigation experience includes conducting and defending prosecutions in the Local Court, District Court, Land and Environment Court and the Court of Criminal Appeal as well as conducting merit review matters in the ADT, the NCAT and the Land and Environment Court. Carlo also regularly conducts judicial review proceedings in the Land and Environment Court.
During his career, Carlo has worked as an in-house legal officer for the National Parks and Wildlife Service of NSW and as a special counsel in a highly regarded mid-tier law firm.
Carlo has specialist expertise across a wide range of environmental law matters arising from his work for the National Parks & Wildlife Service. This included providing advice and conducting prosecutions for matters relating to flora, fauna, national parks and other reserved lands. He conducted the first prosecution for threatened species offences including the matter of Director-General National Parks & Wildlife v Wilkinson which is an often quoted authority in environmental crime.
Carlo was admitted to practice as a Solicitor in the Supreme Court of NSW in 1993.