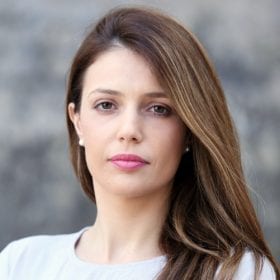 Carol Younes is a founding partner at Younes + Espiner Lawyers and a NSW Law Society Accredited Specialist in Criminal Law.
In 2018, Carol was recognised nationwide as one of Australia's Preeminent Criminal Lawyers in the Doyle's guide for 'Leading Criminal Defence Lawyers – Australia 2018', ranking her in the top band of lawyers in the country.
For the third year in a row, Carol has also been recognised by members of the profession as one of the state's Preeminent Criminal Lawyers in the Doyle's 'Leading NSW Criminal Defence Lawyers' Guide (2016-2018), and in 2018 was ranked in the national guide as one the state's top 3 lawyers recognised in the Doyle's guide for 'Leading White Collar Crime, Corporate Crime and Regulatory investigations lawyers – Australia 2018′.
She has a diverse legal practice ranging from white collar crime, through to regulatory and disciplinary proceedings. Her appearances range from the lower courts through to complex state and commonwealth prosecutions in the superior and appellate courts. She has appeared in some of the State's most notorious criminal cases. Her expertise has developed in cases ranging from complex frauds, tax evasions, drug importations, serious sex offences and murder
Carol provides client-focused, end-to-end legal representation in all types of criminal cases: from representation at the point of arrest, bail, sentence hearings, examinations and jury trials, as well as in appeals. She is accustomed to appearing in Crime Commission matters (both State and Federal) involving high-stakes inquiries and substantial property confiscation applications. She has renowned expertise in all aspects of traffic law, appearing as an international guest speaker on traffic law. She also has experience in representing people appearing before the Federal Court of Australia, the Coroner's Court, the NSW Civil and Administrative Tribunal (NCAT) and the Health Care Complaints Commission (HCCC).
Carol also brings determination and commitment to civil matters, where she focuses on cases against government authorities, for example cases involving unlawful imprisonment, malicious prosecution or injury or harm caused by the actions of government agencies.
Carol is an accomplished and proven advocate. Part of the formula to her success is her close working relationship with some of Australia's top barristers who provide expert advice and specialist and experienced advocacy. This proven collaboration is a fundamental ingredient to ensuring the best possible outcome for her clients.