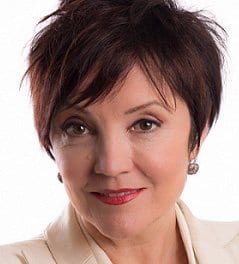 Cassandra Pullos is an Accredited Family Law Specialist with over 30 years of experience, and specialist expertise in dispute resolution practices including Mediation, Collaborative Practice, Parenting Coordination & Arbitration.
I started my legal career in Brisbane over 30 years ago, in 1985, when both Brisbane and the legal landscape in Australia were very different from what they are today.
Early in my career, I joined a Brisbane firm from which many Supreme Court Judicial Officers came and was fortunate enough to be mentored by one of Queensland's pioneering women lawyers.
Both my early career firm and my mentor played a big part in shaping my career. I've carried with me the commitment to accuracy, attention to detail and client-centered approach that was instilled in those formative years of my career.
I built Pullos Lawyers in 2008 on these same practices and values, and I try to pass them on to every young lawyer I have the opportunity to mentor.
Family Law has always played an important role in my life and after early career experience in commercial and construction litigation, I decided to develop a specialist focus in the field of Family Law.
Family Law offers unique challenges to lawyers and presents special opportunities for us to have deep, meaningful and positive impacts on the lives of our clients. For me, this combination of professional challenge and opportunity for positive impact makes practicing Family Law deeply fulfilling.
Relationships play central roles in our lives and so naturally incorporate all aspects of both our individual and collective pursuits and aspirations. When we build relationships, we are interacting with areas of law that we often don't consider, but which can have significant and longstanding impacts. The effects and result of relationship change require a consideration of almost every other area of law; often businesses need restructuring, tax and stamp duty need to be considered as well as how corporate and trust structures impact people's rights and entitlements.
Being an Accredited Family Law Specialist requires continually updated expertise across those and many more legal disciplines to help clients build the legal framework to support happy and secure personal lives now, and into the future.
On the other hand, when relationships break down it can be difficult and painful to tease apart the intertwined aspects of our lives and move on as individuals. As an Accredited Family Law Specialist with over 30 years of experience, I am in a position to use my knowledge and experience to help clients navigate this complex legal landscape.
I am also in the unique position to help clients reframe natural feelings of grief, disappointment, and anger into future-focused strategies. This aspect of family law is incredibly important to protecting and strengthening long-term parent-child relationships and guiding clients on a positive path for their future.
It's this intricate combination of legal expertise, dispute resolution practice, and empathy that makes family law so unique, challenging and ultimately, rewarding. The privilege and responsibility of helping people build new, positive lives is an aspect of my work that I find truly rewarding and something that motivates me each and every day.
In order to continue providing my clients with the best representation and options for resolving family law matters, I am an active part of ongoing family law development in Australia.
After training in Collaborative Practice in the USA, I co-founded the Queensland Association of Collaborative Professionals in 2006, where I served as President for the first 4 years. Today, I serve as the Vice Chair of the Australian Association of Collaborative Professionals, a national body that I helped create over the last few years.
More recently I've travelled again to the USA and trained as one of Australia's first Parenting Coordinators. I'm now in the process of mainstreaming this process here in Australia.
I have long been an advocate for the adoption of out of court dispute resolution practices including collaborative practice, parenting coordination, arbitration and mediation in Australia. You can see a list of my qualifications and involvements at the bottom of this page.
Balance is an important part of anyone's life, and I know it gives me the break and fulfillment I need to approach my work with passion and inspiration.
I grew up working in a Greek delicatessen and I still remember all of the (then strange and interesting) Mediterranean food beneath the glass cases and on the shelves lining the walls. Cooking remains a huge enjoyment for me now and I love to explore culture through food, especially when it involves getting a big group of family or friends around one table.
Of course, culture is both food and language, so learning the Greek language on is another challenge that keeps my brain active in my "down" time!
I'm fascinated by the power of the collective to collaborate, socialise and produce and I've recently learned the joys of beekeeping. It joins the list of things keeping me busy on the weekends. I think we can learn a lot from biomimicry, and the beehive is a pretty interesting place to look!
I look forward to meeting you and working together to achieve lasting positive outcomes.