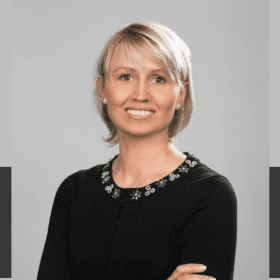 DOCTOR OF LAW, JURIS DOCTOR
Catherine has been practising since 2000 as a family law solicitor and barrister. Her main areas of legal practice are multi-jurisdictional divorce cases, complex property settlements, binding financial agreements, and parenting matters. She acquired her Doctor of Law degree in 2001. In 2008, Dr Heath was elected a Fellow of the International Academy of Matrimonial Lawyers (IAML), a worldwide association of practising lawyers who are recognised by their peers as the most experienced and expert family law specialists in their respective countries.
Dr Heath co-authored all 5 editions of 'Family Law Jurisdictional Comparisons' with a number of leading family law practitioners from around the world. Family Law Jurisdictional Comparisons has become the "must-have" publication for all family and divorce lawyers throughout the world who require a comprehensive and practical guide to the key components of family law across a multitude of major jurisdictions.
Catherine has successfully acted in a large number of family matters including high-profile cases that gained the media spotlight. A highly effective family lawyer, she provides clear expert advice on all aspects of law tailored to clients' needs and offers a strategic approach to the management of litigation. Clients can expect superior professionalism coupled with the determination to represent their interests with the best advice, guidance, and execution.
Catherine has assisted clients across the spectrum of family law matters, both financial and parenting.
She handles domestic and international family law issues such as
divorce;
cross-border enforcement of court orders;
prenuptial and postnuptial agreements;
complex property settlements including matters involving substantial asset pools;
complex parental disputes;
international relocation of children;
international child abduction.
Although well-experienced in litigation and always driven to produce the best results for her clients, Catherine is committed to non-confrontational divorce and settling cases wherever possible. Down to earth and realistic about the case prospects - she always provides client-focused, strategic expert advice.
Catherine is on the Register of Practitioners of the High Court of Australia and the Supreme Court of New South Wales.