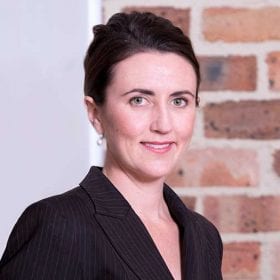 Chloe has specialised exclusively in family law since 2012. Prior to founding Hijazi Curran Cameron Lawyers, Chloe worked for a number of well-respected Canberra and regional law firms.
Growing up in rural NSW instilled Chloe with a down to earth attitude. She even continues to live on her own farm just out of town to this day. She has a diverse working background, including over 8 years experience in the Commonwealth public service.
Chloe practices in all aspects of family law including parenting and child support matters, divorce, property divisions involving married or defacto couples, spousal maintenance, family violence orders, adoption and surrogacy. She has acted for parties in complex financial and parenting cases and has significant experience in drafting complex agreements such as prenuptial agreements and binding child support agreements.
Chloe takes the time to understand and build a strong relationship with her clients. Her diverse background and client orientated approach enable Chloe to explain complicated legal matters in plain English, giving her clients the information they need to make the best decisions for their individual circumstances.
Chloe understands that with many family matters court should be the last option, and whilst she is a skilled litigator, Chloe appreciates that the best outcome for her clients is often being able to settle the dispute out of court. Chloe excels in negotiation, aiming for the best possible result in the quickest practical time frame.