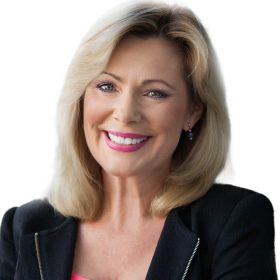 Christine is available exclusively as a consultant to our team of expert estate lawyers. No longer tied up with day-to-day client file work, Christine is available for consultations with our team-members in complex succession law matters. Christine is no longer accepting direct client consultations.
Christine is an approved court-appointed Estate Account Assessor (one of only 3 in Queensland) and is actively accepting these appointments. Solicitors wishing to inquire about appointing Christine as accounts assessor are invited to email us your inquiry, whereupon she will be happy to conduct the requisite conflict checks and (if clear) provide her consent and draft orders. For non-legally trained estate participants, please note that the appointment must be independent, so Christine cannot act for a party to seek that she be appointed. If you are seeking to have Christine accept an estate accounting and are not sure of the procedure, please seek separate legal advice.
Drawing on 30+ years' experience, Christine is one of the foremost specialists in succession law, with expertise in:- deceased estate administrations; deceased estate litigation; estate planning; grants of probate/administration; funeral law; and elder law – substituted decision and powers of attorney disputes, family accommodation disputes, family financial disputes; and conflict resolution.
Never one to rest on her laurels, Christine has developed corresponding expertise in Elder and Funeral Dispute Law. In her time as President of the Queensland Law Society, Christine developed an Elder Abuse Aware campaign that received national recognition for highlighting the need in the community for greater awareness and accountability.
In respect of her expertise in Funeral Law, Christine was the first lawyer to have ever been a member of the Australian Funeral Directors Association. Having spent many years advising funeral homes, cemeteries and crematoria on their responsibilities, Christine was recognized for her expertise in this field by being appointed an Honorary member of the Cemeteries and Crematoria Association of NSW.
Christine's ongoing commitment to excellence in client service and technical skill, has seen her recognized by clients and peers – with the prestigious Doyle's Guide awarding her Leading Wills and Estate Litigation Lawyer and Queensland's Leading Wills, Estates and Succession Planning Lawyer awards from 2015 to 2022.