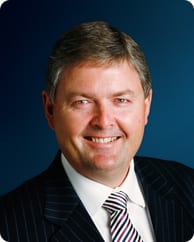 Craig has practiced exclusively in family & relationship law since 1985 and is one of Australia's most experienced family lawyers.
Craig, together with Mark Parker, is co-head of Lander & Rogers' Family & Relationship Law group. He was one of the first lawyers to achieve specialist accreditation in family law from the Law Institute of Victoria in 1989. He receives client referrals from a wide variety of accountants, other legal firms, barristers, counselling and welfare agencies. He is also regularly engaged as a speaker to address legal and financial professional bodies and community groups on current family law issues.
Craig was nominated 'Lawyer of the Year' 2019 for Family Law by Best Lawyers in Australia. He is recognised in the 2013-2019 editions of Best Lawyers in Australia for his expertise in Family Law, and is ranked in Doyle's Guide as a Leading Family & Divorce Lawyer and Leading Family Lawyer (High-Value & Complex Property Matters).
Craig's areas of expertise include:
complex property settlements and related commercial disputes;
spouse and child maintenance;
child support;
all parenting issues;
financial agreements;
taxation implications of separations and settlements;
protection of third party interests;
injunctions and restraining orders;
divorce; and
restructuring of business affairs.
Craig was admitted to practice in 1983 and joined Lander & Rogers in 1989.