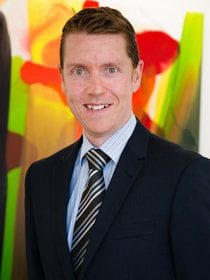 As an accredited Family Law Specialist Craig has extensive experience in family law and de facto relationship matters.
With a focus on relationship property, parenting and maintenance, Craig's experience enables clients to consider strategic, easy to understand advice and have disputed matters resolved via negotiation or litigation, should it be required.
He is known for his initiative in resolving disputes and his co-operation with counsellors, accountants and other lawyers to achieve the best results for his clients.
He is also well regarded for his co-authorship of a national reference work called 'The Family Law Book', a publication that provides practical advice, precedents and up-to-date legal analysis to other family lawyers. As well he is recognised by The Doyles Guide in the category Leading Family Lawyers - Gold Coast (2017 - 2019), Leading Family Law Firms - Gold Coast (Small Myers Hughes) - (2014 - 2019).
A volunteer at local legal advice centres, Craig is also an award-winning playwright.