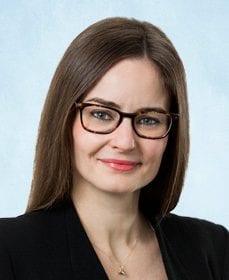 Admitted to practice in 2000, Dajana is experienced in the areas of commercial litigation, insolvency and restructuring and trade credit insurance.
Dajana has experience in complex litigation in various Court jurisdictions throughout Australia. She acts for individuals and organisations involved in complex tax and trust disputes and litigation associated with breaches of directors and officers duties.
Dajana provides claims and policy advice to trade credit insurers together with advice concerning the recovery of insured losses. Dajana also works with trade credit insurers providing advice in relation to the implications of the Personal Property Securities Act (Cth).
She also advises insolvency practitioners in relation to all aspects of corporate collapses and bankruptcies.
Dajana is recognised as a leading commercial disputes lawyer in Best Lawyers 2020.
Dajana has completed the IPAA Professional Program through Queensland University of Technology.