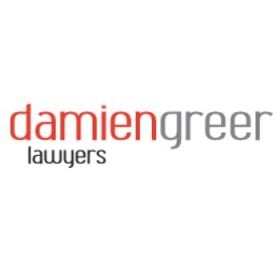 Damien Greer Lawyers has a reputation for excellence in family law as one of the best family lawyers Brisbane has to offer. We are one of Queensland's leading specialist family law firms and recommended by Doyle's Guide to the Legal Profession.
Our Brisbane family lawyers recognise that a change in relationship or marriage can be one of the most stressful and traumatic experiences.  With this in mind, our goal is to resolve disputes in a constructive, sensitive and timely manner. At Damien Greer Lawyers, we pride ourselves in providing attentive, personal service to each of our clients and ensuring our approach is tailored to each individual case. We will work with you to achieve the outcome that best meets your goals and concerns.
We advise on all aspects of family law including relationship breakdowns, children's matters, complex property and financial settlements and financial agreements.  We also advise corporate and third parties affected by a relationship breakdown. We have extensive experience in international family law advising Australian residents and international clients on family law issues across international borders including relocation of children, international child abduction, divorce and separation and ownership of property within and outside of Australia too . We have access to a network of specialist family lawyers across the Globe with Damien Greer being a member of the International Academy of Family Lawyers. He and his team regularly provide expert advice on Australian family and relationship law to international law firms along with individual clients .
Damien Greer Lawyers have developed the Parenting Pathway, a bespoke, legally binding agreement for parenthood that can allow couples to gain parenting orders, in close consultation with the birth mother.  This process is an alternative for couples to explore when considering starting or expanding their family. For more information, please click here.