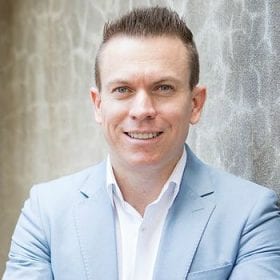 I grew up in the country, having had a happy childhood of farm life – horse riding and hard work.  After school at Ipswich Grammar School, I was an exchange student in Japan, and completed my undergraduate degrees in Japanese, political science and law. I completed my articles of clerkship in family law at the Gold Coast's largest law firm.  I have practised exclusively as a family lawyer since I started my legal career as an articled clerk in 2000.
During that time, I have been privileged to act for thousands of people enduring relationship breakdown and separation.  Many of them have been business people and entrepreneurs, but they have also been husbands and wives, parents and grandparents.
I have focussed on family law because it is fascinating.  In no other area of law do lawyers get to know their clients, and their clients' lives, so closely.  Their businesses.  Their successes.  Their trials and tribulations.  That is unique, and it makes being a family lawyer a job unlike any other.
My time in the field has taught me that family lawyers perhaps have a far greater responsibility than lawyers in other fields – their clients go on to 'live with' the results.  It concerns their children, their financial future, their future relationships.  It will affect them, and their hopes and dreams, in a very direct way. That is an awesome faith that is placed in the hands of a family lawyer.
That time has also taught me that family law is an area of law in which no 2 cases will be alike.  Like snowflakes, they will have their own dynamic, and their own challenges.  Family lawyers therefore need to be as dynamic as their clients' relationships, offering different solutions for different situations.  A client's separation is not to be treated as a 'one-size-fits-all' problem
There will be cases where litigation is the very last thing that is required, and a softer approach is attractive - for the benefit of the parties, their children, and their families.   Equally, there will be cases where there is nothing for it but to have the intervention of a Judge in a litigation situation.  I have seen it all, and my practice has been there to provide what the unique situation requires, whether that be an out-of-court solution (collaborative divorce, mediation, arbitration), or whether that be to have the case determined in Court.
In essence, I see myself as a problem-solver – to distill the important issues which you have, to provide clear advice about those issues, and to assemble the options you have in addressing that issue.  My objective is to see your problem resolved as amicably, quickly and cost-effectively as possible.
I think therefore that the saying that encapsulates my approach to the law is Dale Turner's saying: "Power and wisdom is not our capacity to make war but our capacity to prevent it".
The law is constantly evolving, and family law is no different.  Family lawyers are required to remain in touch with the cutting-edge legal developments.  I have, over time, become a Queensland Law Society Accredited Family Law Specialist, and completed an applied Masters Degree in Family Law, receiving the Sandra Paul Memorial Prize for the most outstanding College of Law Masters graduate.  I present at legal seminars on family law issues, and write a Blog about the family law issues my clients face (www.danbottrell.com).
The solutions I have offered my clients has seen me receive the honour of nomination as a Doyles' Guide 'pre-eminent' family lawyer on the Gold Coast in 2016 and 2017.
Though the practice of law keeps us busy, lawyers give back to the legal community, and the community, where we can.  For me that means sitting on the Queensland Law Society's Specialist Accreditation Committee, volunteering time in the management of the examination of the Specialist Accreditation Program.  I am also the Secretary of the Family Law Practitioners' Association of Queensland (FLPA), an organisation which aims to advance the legal education of its nearly 1,000 family law profession members, and to provide information to the media and public about key family law issues.  I sit on the organising committee for the Queensland Law Society's Annual Family Law Residential, a conference dedicated to education of family lawyers in developing areas of law.  Once per semester, I provide a guest lecture to undergraduate family law students at Bond University.  I volunteer my time to supervise law students who undertake the in-house subject in family law offered by Bond University
Legal qualifications
Solicitor, Supreme Court of Queensland

Solicitor, High Court of Australia

Family Law Specialist accredited by the Queensland Law Society

Advanced Collaborative Law Training
Education
Bachelors of Arts / Law, University of Queensland

Applied Masters in Family Law, College of Law
Appointments
Secretary, Family Law Practitioners Association of Queensland

Committee Member, Queensland Law Society Specialist Accreditation Committee
Professional organisations
Member, Queensland Law Society

Member, Family Law Practitioners Association of Queensland

Member, Law Council of Australia - Family Law Section

Member, Gold Coast District Law Association

Member, Queensland Collaborative Law

Member, Gold Coast Collaborative Law Group