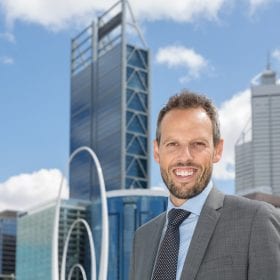 Daniel Romano graduated from Murdoch University in 2002 with a double degree in Law and Commerce (Majoring in Accounting). Daniel worked as the Principal of Wilson & Atkinson Taxation and Commercial Lawyers which was established as an independent taxation and commercial law firm in December 1991.
Daniel is an integral part of a team of 11 lawyers whose principal focus has expanded to cover all aspects of taxation, taxation dispute resolution, commercial, corporate law, property law and commercial litigation matters with clients ranging from public companies, privately owned multi-national corporate groups, international and local accountancy firms and high net worth families.
Daniel has acted as Counsel on matters before the Federal Court, the Full Court of the Federal Court, the Supreme Court, the Full Court of the Supreme Court, the Administrative Appeals Tribunal and the State Administrative Appeals Tribunal. Daniel has also advised on investments by Sovereign and international investors into Australian companies and businesses.
Daniel's commitment is to provide consistently high quality and personalised solutions to his clients' needs and objectives. He places a strong emphasis on meeting the needs of his clients in the most cost-effective and practical way possible. He sees his role as legal advisers to be an integral and important part of his clients' business, able to be utilised by them at all times.
Daniel is Fellow of the Art Gallery of Western Australia. Daniel is also member of the Law Society of Western Australia and is a Chartered Tax Adviser and active member of the Tax Institute of Australia.