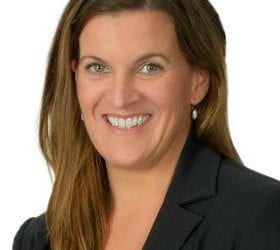 Darienne was admitted as a solicitor in the Supreme Court of NSW in 1996 and has been with the firm since 1999.  She was appointed Director in 2015.  Darienne specialises in insurance litigation with an emphasis on employment law and common law liability claims.

Darienne works closely with insurers, building a rapport with clients and recognising the importance of client involvement in claims.   Darienne maintains regular contact with clients attending their businesses to discuss claims handling / management and to keep appraised of developments in their industry.  Darienne provides advice to clients not only on litigated matters, but also on consequential industrial relations and occupational health and safety issues.    She is committed to providing advice and management of claims to achieve better, fairer and more cost effective outcomes for clients.

Darienne is a specialist at successfully conducting matters within the District and Supreme Courts, achieving consistently positive results for clients.   Having a thorough understanding of the insurance industry and a hands on involvement in all aspects of claims from the initial stages, Darienne is able to assist clients in minimising claims costs and containing disputes within a cost effective time frame by maximising opportunities for early resolution.