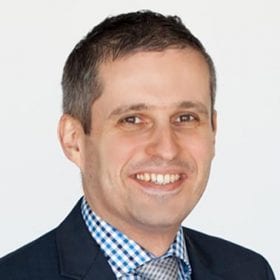 With around fifteen years of legal and business experience across different firms and industries, and many thousands of matters across my desk, there's hardly something I haven't seen before – just like there would hardly be a type of personal injury claim that Law Partners haven't successfully dealt with before.
My working relationship with Law Partners spans almost an entire decade, filled with countless instances of us all working together towards a common goal – achieving great outcomes for our clients. Having always been very close to the heartbeat of the firm, I'm intimately familiar with ways in which I can support the firm in its continued mission of providing only the best service and outcomes to its clients. Whilst the work and tasks I do are varied, they all have the same purpose – to allow my colleagues at the firm to focus on what they do best, which is to help their clients in difficult times of their lives and achieve best possible outcomes in their compensation claims.
Whilst being Australia's largest specialist personal injury firm and delivering on its promise of unsurpassed client service and results to its clients are not easy tasks, this is where all the experience gained over the years is pulled together, both individually and collectively, enabling Law Partners to remain a leader in the ever complex arena that is compensation law.