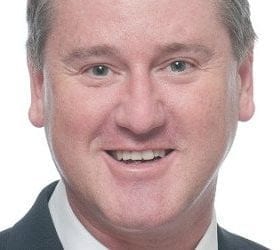 Darran has been with the Company as a Solicitor since 1991. He has been a Partner of the firm since 2002 and managed the Canberra office for a period of 5 years.
Darran's work involves him working closely with insurers and insureds involved primarily in employment/ statutory litigation and District Court matters. He has significant experience working off site with insurers on a sessional basis in a technical role. He is called upon to carry out, at short notice, sessional advices for insurers and is contactable at all times by his clients. He has particular expertise in dealing with complex allegations involving reasonable actions of employers in matters involving education, health and other Government departments.
Some particular achievements have included:-
 • Acting in respect of numerous cases flowing from the Wood Royal Commission including numerous psychological cases.
 • Acting in numerous chemical sensitivity cases arising from alleged exposure to Glutaraldehyde/formaldehyde.
 • Providing seminars to various clients in Canberra, Parramatta and Newcastle: "Pre-Employment Medical Testing; Avoiding Discrimination Claims in New South Wales."
 • Providing advices on a sessional basis at no charge to the client either over the telephone or through email.
 • Participating in projects on behalf of insurers in respect to tail claims, and recovery potential involving a significant amount of time, at no charge.
 • Supervising projects relating to industrial matters to resolve outstanding industrial claims which involved overseeing Solicitors and Paralegals seconded to carry out the project.