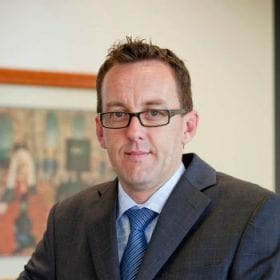 Darren Mahony resides on the Gold Coast with his wife and two children. Darren is originally from Toowoomba where he attended St Joseph's College. He received a TE score of 990, was awarded Dux and was well known for his academic and sporting achievements.
Darren then went on to study a Bachelor of Laws at the University of Queensland. Darren participated in many sports throughout his university career and was the Editor of 'Obiter,' the University Law publication. Darren graduated from the University of Queensland with his L.L.B in 1992.
Darren then completed his articles at the oldest law firm in Queensland, Flower and Hart in Brisbane City.
Darren then found his calling in criminal law and advocacy, which complimented his profound sense of fairness and justice.
Darren was admitted to the Supreme Court of Queensland and the High Court of Australia in 1994.
Darren has since attained immeasurable experience in complex criminal and quasi-criminal law. He has represented clients in all offences up to and including murder and serious white collar crime and corruption. Darren has represented clients in prosecutions by ASIC, the Office of Fair Trading and many other government based prosecutions.
Darren is a recognised expert in relation to Shaken Baby Syndrome and Munchausen's Disorder, which has lead to significant appearances in child safety matters.
Darren has been involved in many Sports Law investigations into both sporting clubs and individual players; including complex investigations by ASADA.
Darren in partnership with Mr Jason Jacobson continue to achieve successful results for all clients through their focused effort and experience.