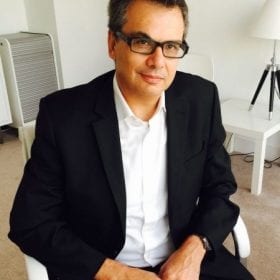 David is a highly respected local government, planning and environmental law specialist. In his career he has established some of Sydney's most successful local government, planning and governance practices – evidenced by clients including several high profile NSW councils, industry leading developers, and private clients across the State.
He holds a Bachelor of Arts and Bachelor of Laws from the University of New South Wales, and is a member of the Law Society of NSW. He is a part time lecturer in Local Government and Planning Law at the University of New South Wales (UNSW).
David began his career in 1981 as a solicitor at C. Don Service and Co, soon progressing to Managing Partner in 1985. In 1991 he became the Partner in Charge of Planning and Local Government Group at Gadens Ridgeway, as well as taking on the same leadership role at Dunhill Madden Butler/Price Waterhouse Coopers Legal. During his 8 year tenure at Maddocks, he became the Head of Local Government and Planning Group for the Firm overseeing major projects and high profile cases. David then joined the HWL Ebsworth Planning Practice in 2009 as Senior Partner and Practice Group Leader, retiring in 2015 to establish his own firm Baird Lawyers.
As a leading Solicitor Advocate in NSW, David has personally appeared in over 300 contested hearings (including prosecutions) and throughout his career has achieved a success rate exceeding 85%.
David is a sought after speaker on a wide range of topics and has appeared on radio and television interviews dealing with public liability in Local Government affecting the use of public parks (2GB radio), delays in the administration of justice (Channel 10 news) and has been a guest speaker at forums on recent developments in local government and planning law.
He has acted as an independent Investigator assisting a number of councils with forensic research into failed property development deals and proposed projects. In this regard he advised Woollahra Council on the failed Scott's Development of its Cross Street Public car park, Liverpool City Council in relation to the failed Oasis Development and Blue Mountains City Council on a proposed aquatic centre.
He has acted as a Conduct Reviewer and is acknowledged as an industry leader in governance and Council Meeting Practice and procedure. He produced the only 'Guide to NSW Local Government Meetings' practice in 1996.