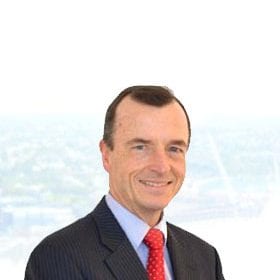 David has been practising Insurance Litigation, acting for insurers, claims managers and defendants since 1976. He is recognised as an expert in Insurance Litigation and Dust Diseases claims.
David has addressed numerous seminars and published many papers on topics relating to Liability claims and Asbestos-related diseases.
David's reputation is well recognised, as demonstrated by the following testimonial:
"David Cooper has good insurance knowledge, an eye for detail particularly in complex legal matters and is quiet and tenacious.. David is efficient and gets great results. David Cooper is very meticulous in following his work. He is noted for his level of service and expertise". (Legal Profiles).
David's areas of practice include:
General Insurance Law
Products and Public Liability Claims
Property Damage and Pure Economic Loss Claims
Professional Indemnity Claims
Asbestos - related Litigation
Policy advising and drafting
Building and Construction matters
Contract works litigation
Personal Injury Claims
Workers' Compensation
SPECIALIST APPOINTMENTS
Appointed in 2006 to the Rules Committee of the Dust Diseases Tribunal
Accredited Specialist Personal Injury Law NSW
Appointed in 2005 as a Mediator for the Dust Diseases Tribunal by the President of the Dust Diseases Tribunal
Appointed in 2005 as a Contributions Assessor for the Dust Diseases Tribunal by the Attorney General's Department.
David was recently recognised by Doyle's Guide 2018 as a Leading Dust Diseases Lawyer (Defendant) – New South Wales.