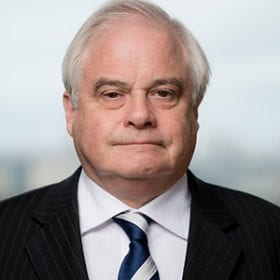 David was admitted as a solicitor for the Supreme Court of New South Wales in 1979. Since August 2015, David has been practising as Special Counsel with Beilby Poulden Costello Lawyers.
David graduated Bachelor of Arts, Sydney University in 1975 and Bachelor of Law from Sydney University in 1978.
Since the beginning of his law career, David has always specialised in personal injury claims. David was in the first group of practitioners who became Personal Injury Accredited Specialists in May 1993. He was a past member of the Law Society Special Accreditation Personal Injury Law Advisory Committee having been appointed in 2006.
David is a Claims Assessor appointed by the State Insurance Regulatory Authority (SIRA) and has held such appointment since 2003 and in March 2018 he was appointed as a Dispute Resolution Service Decision Maker at SIRA under the new Motor Accident Injuries Act 2017.
He is a member of the Australian Lawyers Alliance, an organisation which represents Plaintiff lawyers throughout Australia. He is also a member of the Aviation Law Association of Australia and New Zealand Limited (ALAANZ).