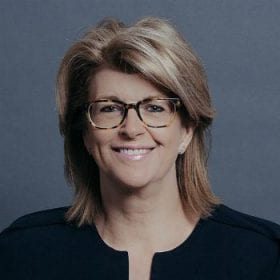 Della is a founding partner of BBS Lawyers which commenced in January 2009.
Della completed a Bachelor of Laws at Adelaide University in 1984.
In 1985 and 1986 Della worked as a private practitioner in Darwin in the Northern Territory. She then worked in private practice in Adelaide at Chapman & Associates for 13 years followed by 7 years as a Senior Associate at Wallman's Lawyers. Throughout her entire career, Della has focused solely on family law and the issues facing families when a relationship breaks down. Della's seniority and significant experience enables her to deal with a wide range of matters arising out of relationships both marital and de-facto.
Della has extensive litigation experience which underpins her knowledgeable approach to litigation and negotiation.
Della enjoys an excellent reputation for the successful resolution of issues including binding financial agreements, property settlement, spousal and child maintenance, and children/parenting issues.
Della has excellent negotiation and communication skills which enables her to efficiently resolve matters.
Della is approachable and applies common sense and her extensive knowledge to achieve the best possible results for her clients. She provides clear advice about the alternatives and consequences of actions, with a view to resolving matters in a timely, efficient and beneficial way by negotiation or litigation if necessary.
Della is a member of the Law Society of South Australia and the Family Law Section of the Law Council of Australia.