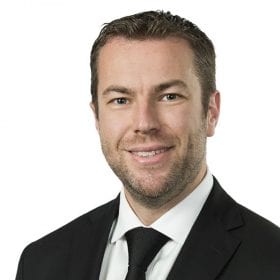 Dennis leads our Environment and Planning team and has experience advising statutory authorities, local governments and private sector clients. His expertise cuts across all areas of planning and property law, as well as environmental issues.
Over fifteen years of practice in environmental and planning law have given Dennis a detailed technical knowledge. Because he has acted for both public and private sector clients, Dennis has the ability to understand competing arguments and see both sides of an issue, which informs his strategic advice.
What Dennis's clients say
"Dennis put together a group of consultants, solicitors, junior and senior barristers who helped cement a solid case in a complex development application that ended up in the Land and Environment Court against two large corporate companies and the local council. He guided his team through a David & Goliath battle in which many people thought not possible to win but win we did, thanks to Dennis with his professional approach and hard work we got the result we were looking for."- Joe Barca, Director, Barca Metals
Qualifications/Memberships
Bachelor of Law (University of Technology, Sydney)

Bachelor of Commerce (Economics and Finance) (Western Sydney University)

Chair of firm sponsored series providing training for members of the Planning Institute of Australia

Member – Environment and Planning Law Association NSW

Presenter – Australian Property Institute Expert Witness Course
A word from Dennis
"Nothing satisfies me more than being part of a team that brings a concept come to life. As an environment and planning lawyer, it is extremely satisfying to know that you have contributed to the ever changing landscape in which we live."
Career Highlights
Helping Blacktown City Council successfully conciliate more than 30 Class 1 Development appeals involving the same respondent.

Successfully representing Blacktown City Council in Class 4 proceedings in the Land and Environment Court over breaches to the Environmental Planning & Assessment Act  1979 and the Local Government Act  1993.

Representing Wollongong City Council in a complex Class 1 development appeal involving an ecologically sensitive site that featured endangered ecological communities and a biobanking proposal.

Successfully challenging the amount of compensation paid to landowners for the compulsory acquisition of land for road upgrades. These Class 3 proceedings involved several complex issues across many disciplines.

Representing a council in an appeal after it refused permission to a large integrated residential development proposal. This included appearing in court on its behalf and successfully negotiating amendments.
Specific areas of focus
Environment and planning legislation

Civil litigation