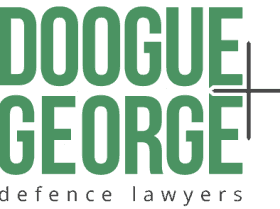 We take pride in representing and defending people accused of wrongdoing.
Our lawyers act for you whether you are pleading not guilty or pleading guilty.
Our experience in appearing regularly at Royal Commissions, Inquests and many White Collar criminal cases will be used to your advantage. Our solicitors have appeared in many large cases involving insider trading, large fraud allegations, ASIC charges and are currently involved in cases alleging large money laundering and charges of Bribery of Foreign Officials.
By choosing Doogue + George as your lawyers you will:
Have confidence that you will get the best result when accused of wrongdoing
Protect your reputation as you navigate complex criminal and regulatory problems
 Access the best legal resources to avoid the danger of an unjust sentence or a wrongful conviction
There is no expungement of criminal records in Victoria so it is important to deal with issues of conviction and non-conviction with a full understanding of the Court process.