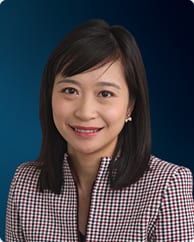 Eleanor is an Accredited Family Law Specialist who practises exclusively in Family & Relationship Law. Eleanor has assisted clients in all areas of family law including property settlement, spousal maintenance, parenting matters, child support, and financial agreements.
Eleanor is appointed as a member of the Specialist Accreditation Family Law Advisory Committee, which is responsible in overseeing and assessing other family lawyers in gaining their specialist accreditation in Family Law. She is also recognised in the 2019 edition of Doyle's Guide as a Recommended Family & Divorce Lawyer and Parenting & Children's Matters Lawyer.
Eleanor completed a Master of Laws (Corporation and Commercial) in 2007, and has a special interest in financial matters involving trusts, companies, partnership, and where assets are held overseas. Eleanor has also successfully represented clients in complex parenting matters, involving issues such as family violence, relocation, and contravention applications. Eleanor's background has also led to her assisting Chinese clients in transactions and commercial matters involving both local and international companies.
Eleanor's areas of expertise include:
property settlements, including matters involving substantial asset pools and complex financial structures;
spousal maintenance;
parenting matters, including enforcement and contravention applications in children's cases;
child support and maintenance;
injunctions and restraining orders; and
financial agreements.
Eleanor is one of only a small number of Cantonese and Mandarin speaking family lawyers in NSW whom have attained specialist accreditation in Family Law. Her background ensures that she understands the Chinese Culture when providing family law advice to her clients with an Asian background.
Eleanor was admitted to practice in July 2004 and joined Lander & Rogers in May 2017.