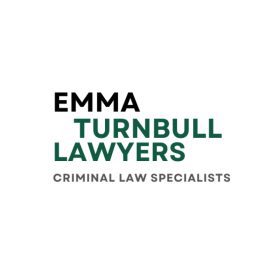 Emma Turnbull Lawyers: Your Trusted Accredited Criminal Law Specialists
Emma Turnbull Lawyers is a highly reputable and trusted legal firm specialising in criminal law. With a strong focus on client advocacy and a track record of success, the team is committed to providing exceptional legal services and representation to individuals facing criminal charges in Victoria.
Led by Emma Turnbull, an accomplished criminal lawyer with years of experience, all firm partners are Criminal Law Specialists with the Law Institute of Victoria. This recognition reflects the team's in-depth knowledge, expertise, and dedication to the field of criminal law.
Emma Turnbull Lawyers understand the significant impact criminal charges can have on the life and future of their clients. That's why they approach each case with the utmost professionalism, compassion, and attention to detail. Their goal is to protect your rights, achieve the best possible outcome, and guide you through the complex legal process with confidence.
What sets them apart is their unwavering commitment to excellence. They take the time to thoroughly investigate every case, meticulously analyze evidence, and craft a strategic defense tailored to your unique circumstances. Their extensive courtroom experience and persuasive advocacy skills enable them to effectively represent clients in trials, negotiations, and appeals.
As accredited Criminal Law Specialists, they stay at the forefront of legal developments and continuously expand their knowledge to provide the most effective defense strategies. They pride ourselves on integrity, transparency, and open communication with clients. You can trust Emma Turnbull Lawyers to keep you informed at every step and provide honest, realistic advice.
When you choose Emma Turnbull Lawyers, you're choosing a team that is passionate about fighting for justice and protecting your rights. They believe everyone deserves a fair and robust defense, and their lawyers are here to provide that for you.