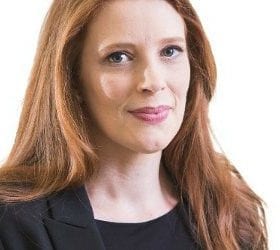 Erin commenced employment with the firm in 2009 and was appointed as a Director of Rankin Ellison Lawyers in 2019.  Erin specialises in insurance litigation with an emphasis on common law liability claims, public liability and dust diseases litigation.
Erin has strong advocacy skills and is experienced in conducting matters in multiple jurisdictions, consistently achieving positive results for clients. Erin has acted on instructions from insurance companies in multi-party actions involving complex liability and indemnity issues, and matters which require assessment of damages by reference to the interplay between competing legislative schemes, together with interpretation of various insurance policies and exclusion clauses. Erin has extensive experience working on catastrophic claims involving fatalities, brain injuries and severe physical injuries, including quadriplegia and amputation.
Erin is available and approachable to clients, providing informal advice and assistance about how to effectively manage all aspects of claims. When appropriate, Erin ensures a focus on alternative dispute resolution to effect efficient and commercial resolutions of suitable claims to reduce overall claims cost.
Some of Erin's particular achievements include:-
Significant experience in pleading fraud in the context of CTP claims and being successful in obtaining a Verdict for the Defendant and an indemnity costs order, and on Appeal.
Acting in catastrophic CTP claims involving fatalities, children and severe injuries including brain damage, quadriplegia and amputations.
Successfully conducting litigation involving complex issues as to dual insurance and enforcing contractual obligations between insurance companies.
Advising clients on complex indemnity and contractual issues.
Drafting of complex pleadings and cross claims, and preparing for and running hearings in multiple jurisdictions.
Acting for scheme insurers and self-insurers in the context of workers compensation and work injury damages claims.
Exposure to and liaison with the Lifetime Care and Support Authority, including the review and appeals process.
When taking Judgment in a District Court matter, Erin successfully defeated Counsel in relation to costs arguments which led to the Plaintiff's entitlement to costs being significantly restricted.