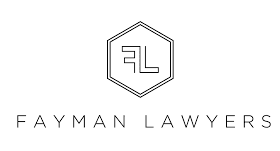 Fayman Lawyers is one the most respected and well renowned boutique criminal law firms in Victoria. Based in Melbourne's CBD in close proximity to the court precinct, our lawyers are committed to providing the highest quality representation and expert advice.
It is our objective to obtain the best possible results and achieve a successful outcome in every case. We strongly believe in ensuring that all of our clients are kept well informed throughout the legal process and their rights are vigorously defended.
Our lawyers have extensive experience in dealing with all types of criminal matters ranging from driving charges, thefts, assaults and drug offences to complex fraud, sex crimes and homicide.
We regularly appear in all jurisdictions across Victoria and interstate in our capacity as criminal defence lawyers.
Fayman Lawyers has developed a close working relationship with many reputable barristers, including Senior and Queens Counsel, thereby guaranteeing our clients receive an excellent standard of representation that is tailored to suit their individual needs and financial circumstances.
We are contactable outside of office hours on our 24/7 emergency help line for urgent legal assistance.
We invite all prospective clients to contact our office to arrange an obligation free consultation to discuss their matter prior to engaging our legal services.
The firm was founded by its Principal, Jordana Fayman, who has been working exclusively in criminal law for more than 10 years.
Prior to establishing Fayman Lawyers, Jordana was employed by a number of prominent legal practices, most recently at partnership level.
She enjoys a reputation as a tenacious lawyer who fights hard for her clients and is known for her dedicated, diligent and determined approach. She prides herself on being a passionate advocate with a strong work ethic. It is a combination of these skills and experience that has proven over time to deliver outstanding results for her clients.
Jordana has acted in many high profile cases and frequently appears in the Supreme, County, Magistrates' and Children's Courts, in a wide variety of proceedings.