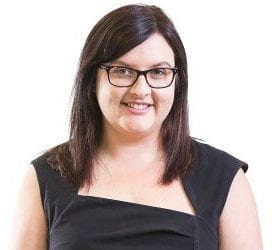 Felicity commenced with the firm in 2008 and was appointed as a Director of Rankin Ellison Lawyers in 2017. Felicity has extensive experience working with employers, insurers and individuals on standard and complex statutory insurance claims and litigation.
Felicity has worked in many jurisdictions including the Workers Compensation Commission of NSW, the NSW Industrial Relations Commission, the District and Supreme Court of New South Wales. 
Felicity has a particular interest in legislative changes and is focused on ensuring that she and her clients are kept up to date with all relevant changes. Felicity provided training and advice to clients following important legislative changes in 2012 and 2015 to workers compensation legislation.
Felicity's experience includes acting in many matters involving questions of statutory interpretation, liability issues and disputes over quantum. Felicity also has extensive experience in claims involving physical, psychological and hearing loss injuries. Felicity has a keen understanding of the permanent impairment thresholds and their impact on claims management and costs.
Felicity is readily available to conduct file reviews and provide sessional advices for clients in-house as required.