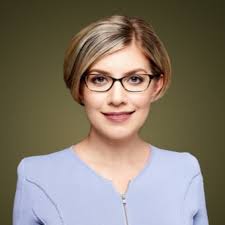 Fiona is an empathetic family lawyer who provides legal advice, care and guidance to people experiencing relationship breakdown or those seeking advice prior to or during a relationship, including as to prenuptial and financial agreements.
Fiona's clients comment that she is highly responsive to the thoughts and feelings of her clients. She treats her clients as individuals as she understands the gravity of their situation when they come to her for assistance.
Being a disciplined, efficient and organised lawyer, Fiona provides big picture, commercial and practical advice to her clients. Always on the lookout for the positive in a situation, she is able to work with her clients and their advisors and other professionals to find mutually beneficial outcomes and opportunities for them.
Fiona is well appraised of the court processes and cases as an Accredited Family Law Specialist, recognised by the Queensland Law Society and having worked exclusively in family law for fifteen years. She has been recognised as a Leading Queensland Family and Divorce Lawyer in the peer reviewed Doyle's Guide.
Fiona is experienced in property matters, including where there are complex company and trust structures and where there are third party interests. Fiona has a particular interest and expertise in parenting matters, including those involving interstate or international relocation, having previously been appointed to the panel of Independent Children's Lawyer – working to represent the interests of children, and collaborative law – working with clients to avoid costly litigation where possible. In 2018 Fiona's expertise in this area was recognised by her peers as a leading Queensland lawyer advising in parenting matters.
A key characteristic of Fiona's approach is sensitive communication with her clients, allowing her to quickly develop a genuine rapport whilst providing high level legal advice and adopting a holistic approach to the management of their family law issues.
Enjoying positive working relationships with other lawyers and professional colleagues including accountants, valuers, counsellors, psychologists and psychiatrists allows Fiona to assist clients to achieve the best possible outcomes, both in a legal and personal sense.
Fiona has a strong commitment to learning and constant improvement of her skills and those of her colleagues, which is fostered by her role as the current Immediate Past President of the Family Law Practitioners' Association of Queensland (FLPA), having held the role of President from November 2016 until November 2018. Prior to this, Fiona had been elected to FLPA's Executive Committee each year since 2009, by its members.