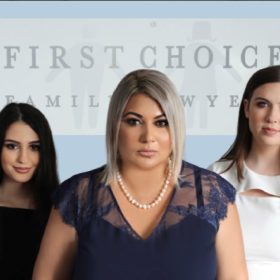 First Choice Family Lawyers is boutique family law firm, situated in Beverly Hills NSW. 
The firm practices predominantly in family law, including the following:-
Complex parenting matters;
High value and complex property matters;
Mediations; and
Arbitrations.
In addition, our Principal Solicitor, Ms Londi Gramelis, is a qualified Independent Children's Lawyer as well as an Accredited Mediator. 
Alongside family law, the firm also takes on criminal law matters, primarily in relation to ADVO's and domestic violence related offence, and contested Wills and Probate matters.
We take pride in our ability to provide a no-nonsense and experienced approach, no matter the complexity or nature of your legal matter.
Our combination of  legal expertise and compassion, specialised communication skills and professionalism means the services offered are customised to the needs of the client.
We understand that any legal proceedings, but particularly family law matters are complex and distressing and, we are dedicated to working closely with our clients to support them throughout the process to ensure they receive the best results.